Large deck and rack cases require robust vibration isolation to protect valuable contents from damage when travelling over the road. Various sizes and weights of goods contained in shipping containers vary greatly and the ability to protect these goods is critical.

Enidine has developed an integrated solution of plates and wire rope isolators to meet the rigorous demand of shock and vibration isolation that can offer the required protection. Traditional wire rope isolators which are made up of a multi-axis design provide 360 degree protection for goods contained within these containers. Meeting MIL-STD 810 and ASTM 4169, our maintenance free design resists chemicals, oils, ozone, abrasives and temperature extremes.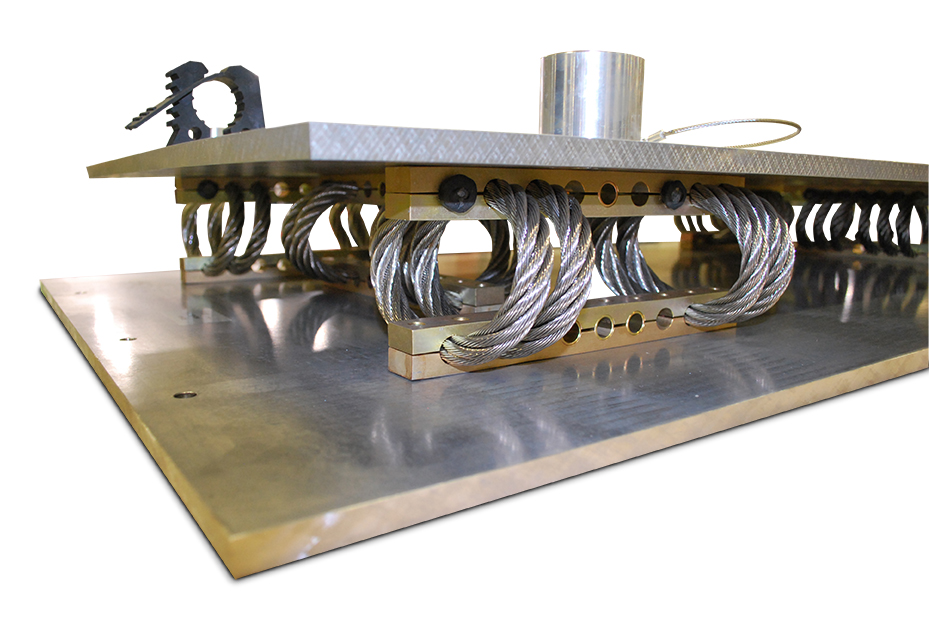 By integrating wire rope isolators with various sized plates to accomodate differing size loads, specific dimensional and load requirements can be obtained to deliver the perfect solution for large containers. From military to heavy industrial applications these unique designs can be fitted to solve your most challenging shock and vibration needs.

You can learn more about our wire rope isolator products here, or contact us to help you make the correct selection for your specific application.