Longer machine life. Higher operating speeds. Improved production quality. Safer machine operation. These are non-negotiable needs across industries and end-markets. That's why customers in fields as demanding and diverse as industrial automation and manufacturing, aerospace, defense, infrastructure, energy and transportation, rely on us for energy absorption and vibration isolation products and services.

Enidine offers the widest range of shock absorbers in the marketplace — all proven to significantly reduce shock, increase production rates, eliminate the harmful side effects of motion, and protect machinery and equipment operators.
Our
non-adjustable shock absorbers
are designed to accommodate a wide range of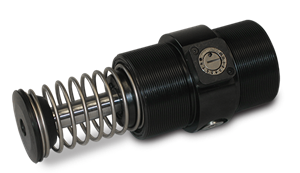 operating conditions, absorbing maximum energy from varying masses and propelling forces, offering you the highest level of protection for your equipment. The tamperproof designs ensure stable, repeatable performance, cycle after cycle.
Our
adjustable shock absorbers
offer the most flexible solutions to energy absorption application requirements, when input parameters vary or are not clearly defined. By simply turning the adjustment knob, the damping force can be fine-tuned to accommodate a wide range of conditions requiring limited space and flexibility.
Enidine engineers remain at the forefront of new energy absorption product development, offering our customers greater value in terms of quality, cost and delivery. With a full range of standard products, and the expertise and engineering strength to customize them, we can meet your critical application needs, too.
Let's connect
.