Enidine provides energy absorption devices to the amusement ride industry for optimal performance and control for ride operators and passenger safety. With 50 years of expertise in innovation and technology, our shock absorber and rate control products offer the ultimate in longevity, quality and ease of maintenance.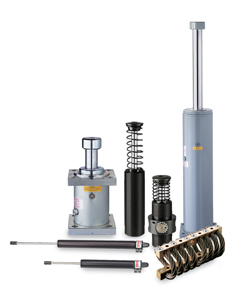 With a clear focus on amusement ride manufacturers, operators and passengers, the Enidine brand of energy absorption and vibration isolation products offers solutions to unique and critical applications. Controlling energy through the use of
Heavy Duty Shock Absorbers
for slowing passengers to a safe stop on vertical drop rides or
Rate Controls
products to ensure passengers are secure on rotational swing style rides are ways in which the Enidine focus on highly engineered products becomes evident.
With more and more companies focusing on faster, smoother and exciting rides the passenger experience is critical to the success of the ride itself. Through the use of Enidine products we ensure that the passenger experience is second to none, from motion control to emergency stops, we cover a wide range of requirements with a broad range of products to meet these demanding challenges.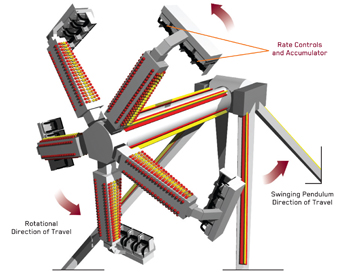 As electronics become more elaborate as the rides themselves it is ever more critical for protecting these components from the dangers of shock and vibration. Our
Wire Rope Isolators
,
Compact Wire Rope Isolators
and
Custom Elastomer
products provide the best of both worlds. With control of multiple points of shock and vibration, electronic and mechanical devices can effectively be isolated to eliminate these vibrations and shock from harming sensitive electronics critical to ride operations, passenger safety, comfort and ultimate experience of the ride.
When it comes to locking yourself in for the thrill of a ride spinning high off of the ground our
Rate Control
products offer the highest level of safety to lock you in tightly. With experience in custom configurations and multiple model options to choose from our rate controls take energy out of the equation that could otherwise cause failure in other safety systems associated with controlling lockdowns of passenger restraints.
Entering the park and ride waiting areas are also as critical as the ride itself, with
turnstiles
needing to allow a smooth flow of people to access these areas. Our products continue to serve the industry in providing rate control and energy absorption solutions for lasting operation of turnstiles and gates.