Measure Vibration for Multiple Applications
The Enidine ENI-VIBE® captures critical data in real time onto a Micro-SD® card which then can be downloaded and sent to Enidine for a complete data review. A custom report will be generated within 48 hours with recommendations for the correct wire rope isolator size and type. Unlike mobile phone data collection devices, the ENI-VIBE® features an easy-to-use design and can accommodate multiple application scenarios such as gps and satellite equipment, sensitive electronic devices and industrial equipment more accurately, securely and without harm to your mobile device, especially when large vibrations are present.

Product Features
• Tri-axial accelerometers to provide vibration data
• Records data for more than 15-hours with equipped internal Li-Po battery
• IP64 rating — protected from total dust ingress. Rugged and durable construction.
• Removable Micro-SD® memory card plugs directly into your computer for data analysis.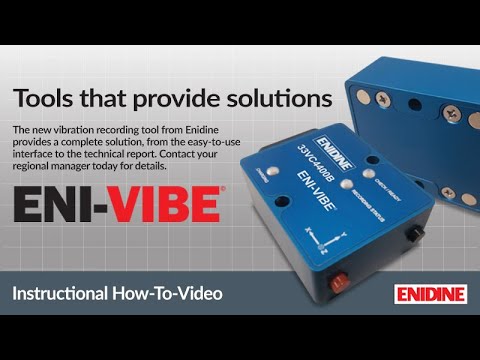 Watch Now
Step by Step How to Video.