Rate controls and actuator controls are perfect for aviation applications, including: Flight attendant seats. Seats must have a fold-up seat pan for aircraft egress clearance. ITT Enidine Inc. provides smooth seat return using rate controls.

Drop-down stowage bins. Rate controls can smoothly open and close the bin whether empty or full. Airstair dampers: Enidine Inc. rate controls can control the deployment speed of airstairs. Rate controls can control motion control through tension and compression.

Engine cowlings. Cowlings are secured by hold-open rods during engine maintenance. Enidine Inc. rate controls can slow the descent of the rod release, increasing the safety of the process for maintenance personnel.
---
The Load Compensating Rate Control (LCRC) by Enidine meets these requirements. The LCRC technology utilizes a quick connect system for ease of installation and maintenance, while compensating for bins loaded up to 100 lb. carrying capacity.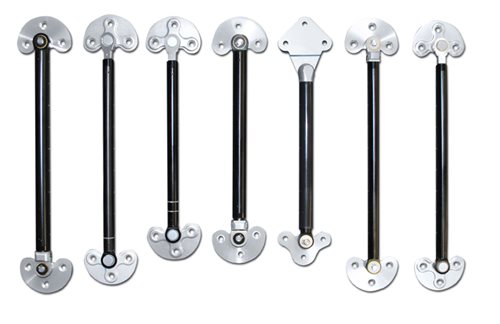 These units come in several mounting configurations to meet any application needs of various aircraft designs, while allowing for consistent opening times regardless of the weight inside the bin itself. The Enidine patent pending design for this lift assist technology, supporting a 20-25 lb. hand force requirement to move the bin consistently by passengers and crew.